Snake Show
The snake ambassadors at Reptile Gardens would like to welcome you and your family to enjoy our family-oriented snake show. See our snake handling experts put on a show that's sure to captivate and educate audiences of all ages. Get ready for a reptile show that includes both Venomous and Non-venomous snakes. Plus don't miss your chance to Pet a Python at the Living Wall Building near the Sky Dome!

Snake Fun Facts
Snakes can go long periods (months) without food due to their low metabolism. In fact, this is common in the wild where food is frequently scarce for long periods of time.
Snakes have no movable eyelids or external ears.
Snakes are the world's most effective natural control on rodent population.
Most snakes can swallow prey that is 3 times or more their own body diameter.
Less than one-third of the world's snake species are venomous and less than 10% are dangerously venomous. (Exception: In Australia, 65% of all snake species are venomous; in the United States only 10% of the snake species are venomous).
Gaboon Vipers have the longest fangs of any snake, sometimes reaching nearly two inches in length.
The world's longest snake is the Reticulated Python.
The oldest snake on record was a 44 year-old African Ball Python.
The fastest moving land snake is the Black Mamba, which sustained a speed of 7 MPH over a measured distance of 47 yards. Short bursts of 15 MPH may be possible for this snake.
The largest venomous snake is the King Cobra, having reached lengths over 18 feet!
Summer Season Show Times
9:30| 11:30| 1:30| 3:30| 5:45
Spring/Fall Snake Shows:
10:00| 12:00| 2:00| 4:00
Show times are subject to change. Please call ahead on the day you plan on visiting Reptile Gardens if you want to see a specific show.
Earl Brockelsby understood our deep, psychological relationship with serpents. Don't be a stranger, come see one of our captivating snake shows and learn all about these often misunderstood creatures. Plan your trip today!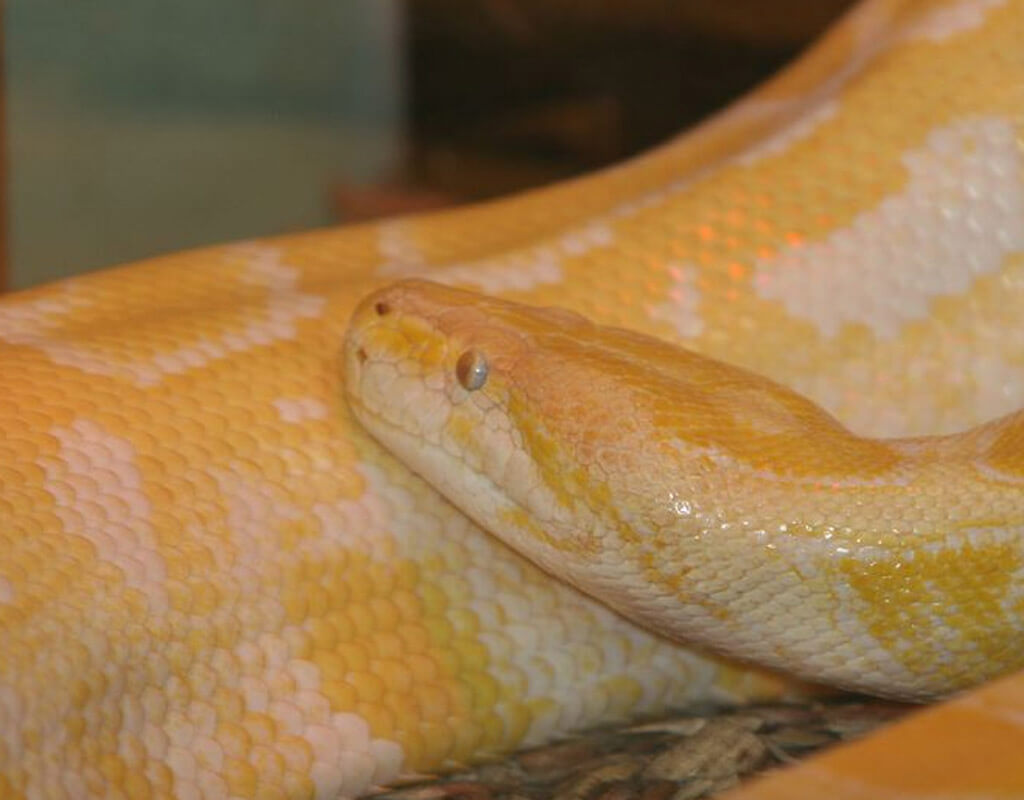 This snake show is sure to heighten your sense of intrigue. Our keepers work with these captivating creatures and highlight the physical attributes of the harmless variety of snakes. Learn about the awesome strength of constrictors. Witness different types of venomous snakes - including the cobra, which is responsible for thousands of snakebites around the world every year.

These professional snake handlers also discuss snake safety, including precautions to take if you ever come face-to-face with these beautiful animals in the wild. You will even have the unique opportunity to touch our non-venomous snakes, take pictures with your new slithery friends, and talk one-on-one with our knowledgeable keepers about our legless friends!
Save