Gator Shows will be offered daily from May 26 through September 4, 2023.

Dozens of Alligators, Crocodiles, and Caimans and one keeper...what could go wrong? Find out what happens next in an action packed entertaining show that separates fact from fiction and keeps you in your seat while you witness their amazing quickness and power. There's even a chance to pet Fluffy the baby alligator and ask questions after the show.
This exciting wild animal show that features several dozen Alligators, Crocodiles, and Caimans is one of most fascinating South Dakota attractions you'll ever see. Under the careful watch of their expert keepers, these cold-blooded animals, and their warm-blooded keepers, will entertain and educate you as they show you what being a crocodilian is all about.
Watch as our professional keepers demonstrate the strength and agility of these cold-blooded animals. You'll also be able to catch a glimpse of their "feeding time" frenzy. After seeing this spectacular wild animal show, you and your family will definitely gain a new appreciation for our cold-blooded friends.
Gator Fun Facts
Alligators, Crocodiles, Caimans, and Gharial make up the family of reptiles called crocodilians.
This family of large reptiles dates back 84 million years.
The smallest species of crocodilian is the Cuvier's Dwarf Caiman; the largest is the Saltwater Crocodile.
Crocodilians replace their teeth throughout life - a single crocodile can go through at least 3,000 teeth in its lifetime!
Even when partially submerged with a mouth full of water, Crocodilians are still able to breathe due to internal nostrils in the back of their throat.
Their skin is covered with non-overlapping scales composed of the protein keratin (the same protein as hooves, horns, feathers, hair, claws, and nails).
Conservation Status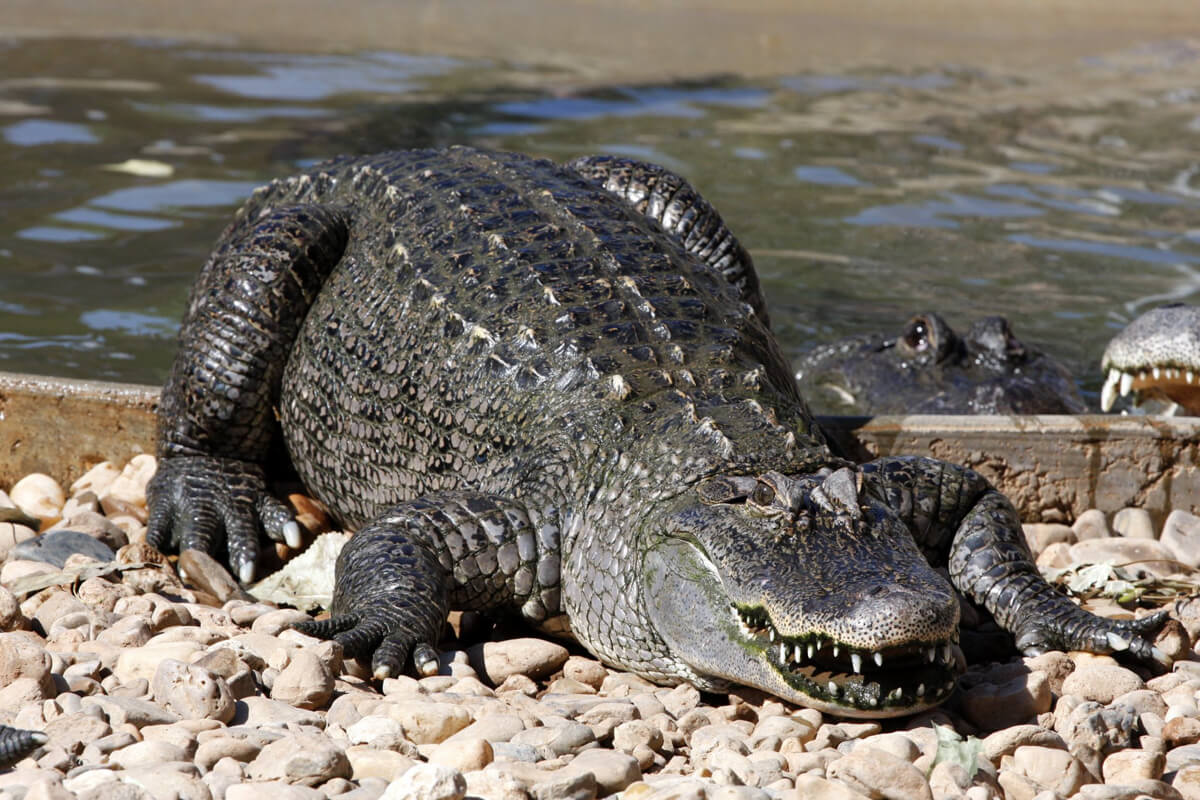 Many members of the crocodilian species are endangered or threatened. Because of habitat destruction, pollution, and hunting, many members of the crocodilian family have seen a decline in population. Conservation efforts are being made to save several of the most endangered species.

Are you ready for a wild animal show unlike anything you've ever seen? Then come see our Gator Show and get ready to learn what the crocodile life is all about.