enter our
exotic
wonderland!
Stroll through our garden oasis of colorful blooms, lush vegetation, and well manicured lawns... you may even get the rare opportunity to have an up close and personal animal encounter with one of our snakes, our baby gator Fluffy, or any of our other photogenic creatures.
Bring your camera!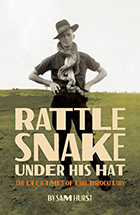 Reptile Gardens' founder, Earl Brockelsby was a fearless showman, an intrepid entrepreneur, an icon of western tourism, and a complex man who struggled with his own demons.
Brockelsby's remarkable biography offers rare insight into the evolution of tourism in the American West in the years after World War II when millions of families piled into their automobiles and set out on vacation adventures that shaped the national identity and fueled the mythology of the region.
Botanical Gardens!
Reptile Gardens isn't all about Reptiles. Our botanical gardens are full of lush flowers and foliage, from many regions of the world, just waiting to be explored.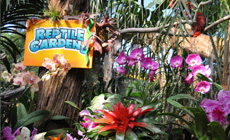 Guinness World Record
Reptile Gardens has world acclaim in the Guinness Book of World Records as being the World's Largest Reptile Zoo. We have more species and subspecies of reptiles than any other zoo or park in the world.
World's deadliest snakes!
The exotic Black Mamba, regal King Cobra, elusive Puff Adder, or the legendary Western Diamondback Rattlesnake... ever wonder which is the deadliest?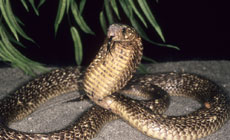 ---