Tag > Snakes
Good photos, Terrible Facts: Another Giant Snake Fail
Photo credit: Kevin Dooley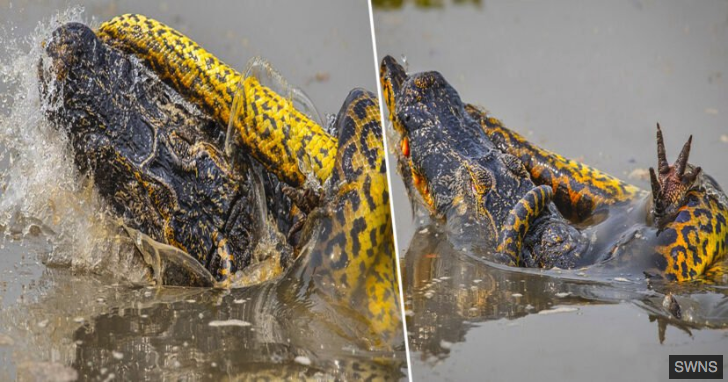 Who needs fish stories when you have giant snake stories? And boy do we see and hear a lot of giant snake stories. In keeping with our longstanding tradition, we offer here another giant snake story we felt compelled to debunk - before it gains any more traction than it already has. The original article in question can be found here.
The story tells of the photographer witnessing a 28-foot green anaconda crushing the life out of a caiman. It has some nice photos, and there's definitely an anaconda and a caiman tussling in them. But there are several problems, and they're big ones.
Gator Watch in Akron, Ohio!
If you happen to be at the All-American Soapbox Derby in Akron, Ohio the weekend of July 20 and 21, 2013, you may recognize something very familiar.

Ally Claar, age 11, will be competing with the best of the best soapbox racers in her Reptile Gardens inspired entry, the Ally-Gator. Ally qualified to go to the All-American with her race time in the Pikes Peak Soap Box Derby in June.