Tag > cobras
Here We Go Again and Again and Again! A stupid snake story rears its ugly head one more time.
This photo has been floating around the Internet since 2010 and now for the new year 2017, here it is again. So, I will rerun the post I made about it during its 2012 appearance. Some of the "facts" have changed a bit from the last time it showed up as it always the case with pure fabrication.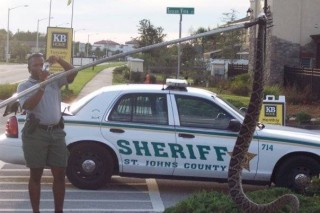 Yikes! Another Fake Giant Reptile
This photo keeps resurfacing and several of our staff members just got it emailed to them again. So, in our unending crusade to dispel as many reptile myths as we can we will have a go at this one.