Tag > Antivenin
Bird's Eye View from Reptile Gardens, Volume 2
I hope everyone survived the winter - and I hope winter is done for all of us in general. We are now in our spring season here at Reptile Gardens and we opened our doors on March 4th! If you are interested in seeing our new additions to the lower ring of our Dome and check out the spring bird and snake programs, along with all the other exhibits and the tropical flowers, now is the time to come.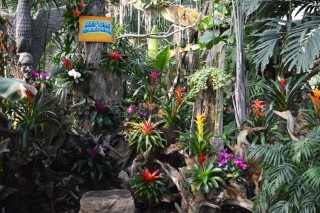 The REAL "Story of an Eagle"
This bizarre story has resurfaced on Facebook recently but it has been around for at least 8 years. In keeping with our policy of debunking totally incorrect animal photos and stories we offer you the truth about eagles. The original text of this recurring post is in quotes. Our factual responsesto each partare below them in bold.