Idea Wild to Accept Donation from Reptile Gardens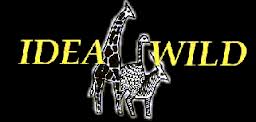 Rapid City, S.D. — Every year Reptile Gardens donates to numerous charities and conservation efforts. This summer, with the help of a little Rook named Zorro, the European relative of Crows and Ravens, Reptile Gardens raised over $8,000 to benefit Idea Wild, who will be present at Reptile Gardens to accept their donation on October 4th.

At the end of each bird show the trainer would bring out Zorro and explained to guests what Idea Wild was. Guests could then bring their donations to Zorro, who would put them into a collection box. It was fun to watch, made kids and adults smile and all went to a good cause.

Idea Wild is a conservation effort that not only works to preserve wildlife, but also to help others who share the same passion by providing training, supplies and equipment to organizations who need it.

Founded by Rapid City native Wally Van Sickle, Idea Wild returns to the Black Hills every year to hold a fund raiser at the Journey Museum. Reptile Gardens has been donating items for the Idea Wild charity auctions for many years, but this year they decided to do a little bit more.

"We felt we could really make a difference by raising money for Idea Wild," said John Brockelsby, Public Relations Director at Reptile Gardens "conservation is important to us, and that's what Idea Wild does."

Idea Wild will be visiting Reptile Gardens, South of Rapid City on Highway 16, to accept their donation of $8,138 and participate in a photo shoot on Tuesday, October 4th. All media outlets are invited.

For more information contact Reptile Gardens (605) 342-5873 or (800) 335-0275 or visit their website at www.reptilegardens.com


-30-


About Reptile Gardens

Reptile Gardens is a reptile park located South of Rapid City, South Dakota. To learn more about Reptile Gardens' hours, admission costs, and season pass specials, call (605) 342-5873 or (800) 335-0275 or visit their website at reptilegardens.com.