Bird's Eye View from Reptile Gardens, Volume 2
I hope everyone survived the winter - and I hope winter is done for all of us in general. We are now in our spring season here at Reptile Gardens and we opened our doors on March 4th! If you are interested in seeing our new additions to the lower ring of our Dome and check out the spring bird and snake programs, along with all the other exhibits and the tropical flowers, now is the time to come.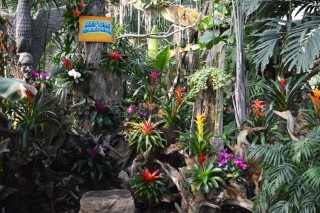 The crowds are still small and the entry prices are lower so if you want to save some money and get a jump on the summer, our spring season is the one for you. And, if you are from the region it is very beneficial to visit now and get your season passes, available even with the lower spring price! No extra charge for the season pass, pay once and return the rest of the season for free.


The Reptile department has put in a few new exhibits, including the already very popular baby alligator and baby turtle aquarium. Around the lower ring of the Dome we have had a fantastic artist, Andy Hade, working all winter on fun informative signs and now on a mural that is already starting to look great.

And watch for our fun new "Fact or Fiction" wall coming soon. Along with that, they are finishing up a glass wall that encircles the gator arena, which will not only keep all of us safe but also allow everyone a better view of that ever-popular show. That's just some of the changes you can find this spring.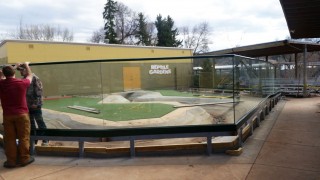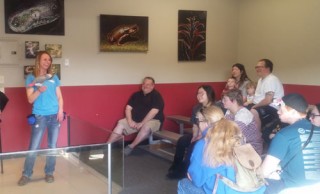 The Bird department is doing spring bird programs - they are small compared to our summer shows but are in a very intimate setting, allowing Guests to ask questions and see our birds up close. We are, of course, preparing for our summer shows, which requires quite a lot of training and planning. Every year we try to offer you something a bit different so we have to write a new script and plan out the birds' behaviors. This year we are trying some new behaviors with our birds and adding a few new bird species, so we are looking forward to an exciting summer program.


With the snow currently melted (hopefully till next winter) it is the perfect time to grab the kids and get outside! We hope to see you all soon! And, if anyone has a lot of extra time on their hands this summer and is interested in a seasonal position, we are currently hiring in a few of our departments. Want a summer job? Just check out our website where we have online applications for you to fill out.

Keep your eyes to the skies for more accounts from a Bird's Eye View! Watch for behind-the-scenes staff member interviews that are coming in the near future.

Teresa
Assistant Curator of Birds