Reptile Gardens wins South Dakota Family-Owned Business of the Year Award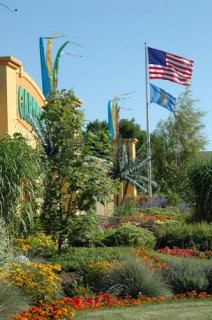 Brockelsby family honored for generations of success

Fresh off of their April 1 season opening, Rapid City family attraction Reptile Gardens has been named the 2010 South Dakota Family-Owned Business of the Year by the Small Business Association District Office.

Founded by Earl Brockelsby more than 70 years ago, the Black Hills reptile park is still managed by Earl's children, grandchildren, and nephew. The Brockelsby family and park staff are dedicated to the continued success of Reptile Gardens, which today houses more species of reptiles than any other zoo or park in the world.

The South Dakota Family-Owned Business Award is presented annually to a local business based on success, employment opportunities, potential long-term growth and efforts to strengthen the community.

Reptile Gardens began as a one-man show in 1937 and has grown to become a famous Midwest attraction welcoming summer visitors from around the globe. The reptile park is known worldwide for its record-setting collection of reptiles, expert handlers, and crocodile, snake, and bird shows.