Reptile Gardens looks to hire new summer employees
Rapid City, S.D. — If you are looking for a summer job that will really put an exclamation point on your resume, look no further than Reptile Gardens.

>Known for their world class collection of reptiles, bugs and amphibians, Reptile Gardens is also a great place to gain experience and launch your career in zoology or veterinary science.

"If you want a career in the zoo world, Reptile Gardens is a good place to start," said Reptile Gardens' CEO, Joe Maierhauser.

Maierhauser said they have had several past employees go on to land wonderful jobs in related industries. For example, one former employee went on to work with a famous zoologist at the Lincoln Park zoo in Chicago before eventually landing a job as curator of reptiles at Chicago's Brookfield Zoo.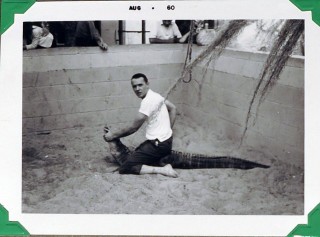 Not all past employees went into zoology careers. One former alligator wrester later went on to become a federal judge.

"You really don't need to be in a certain career field or have a particular major in school to work here," Maierhauser said. "We are looking for friendly, gregarious people."

He jokingly admits that putting the job title "Alligator Wrestler" on your resume will at the very least get you an interview for any job.

The summer season runs from May 27 through Sept. 5. All job openings will be filled long before the summer season starts so turn in your application and resume promptly for a chance to work with the brightest and best animal staff in the Black Hills.

To enquire about available positions call the Reptile Gardens office Mon-Friday at 605-342-5873 or visit the employment page on our website.